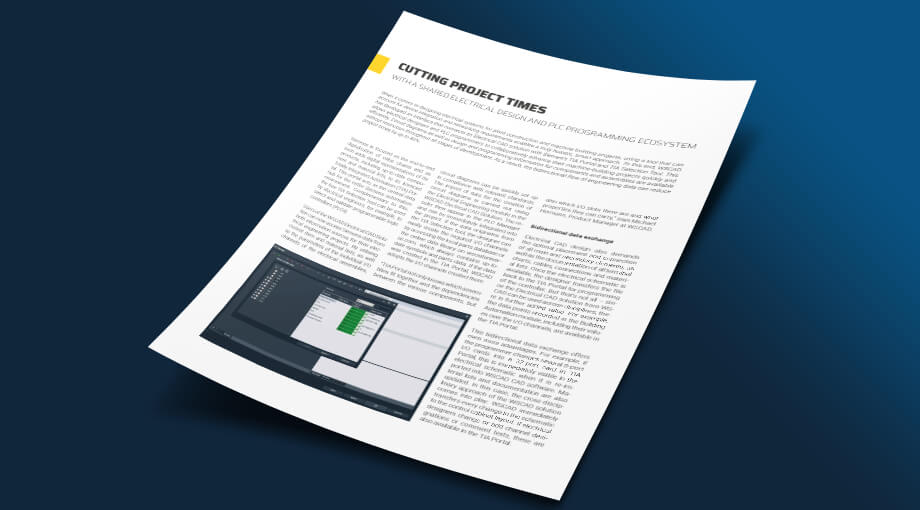 Technical article – July 2022
When it comes to designing electrical systems for plant construction and machine building projects, using a tool that can account for device integration and networking requirements enables a truly holistic, smart approach. To this end, WSCAD has developed an interface that connects its Electrical CAD solution with Siemen's TIA Portal and TIA Selection Tool. This allows electrical designers and PLC programmers to collaboratively advance their machine-building projects quickly and efficiently. Circuit diagrams as well as design and programming information for components and assemblies are available without restriction throughout all stages of development. As a result, the bidirectional flow of engineering data can reduce project times by up to 40%.
Read more
This technical article is intended solely for your personal use. A reprint or publication need our explicit written agreement.