Greater Efficiency with WSCAD Trainings
– now online!
Be productive from the start
WSCAD trainings combine nearly three decades of software expertise with best practices from industry leaders. The training content is consistently aligned with the requirements of users and based on demonstrably proven practical examples. Our experienced trainers are didactically trained and respond to the needs of each student individually.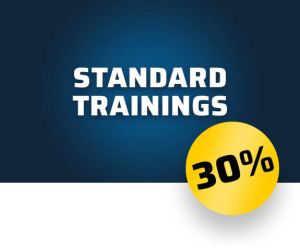 WSCAD Winter Special 2022
30% on all standard trainings*
We want you to unlock the full potential of our WSCAD software and truly boost engineering process. Get to know the latest tips & tricks in electrical engineering, while saving 30% on our standard trainings.*
Book now!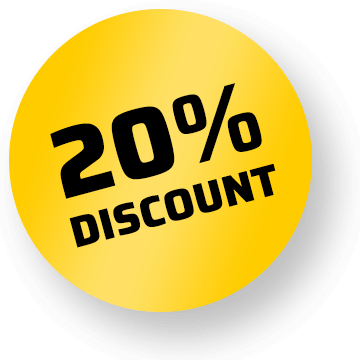 Book training and save 20%!

*
Do you want to learn how to use WSCAD software confidently from the start or brush up on your existing electrical CAD skills? Our experienced trainer will show you tips and tricks for using our software and best practices from the industry.*
Book now!
* Promotion valid until August 31st 2022. Training must be called up by the end of September 2022 at the latest.
…in our modern training centers or directly on-site at your company
Our training centers are within easy reach at central and quiet locations. Participants learn to interact with the WSCAD software in small groups in a relaxed atmosphere and pick up many valuable tips and tricks that make their daily work easier. Our experienced instructors follow a didactic approach and adapt individually to the training participants. The offering ranges from basic and advanced training courses all the way to specialization seminars. On request and if required, we can also conduct qualification measures directly on-site at your company.
WSCAD Fundamentals 
(Duration: 3 days)
For smaller projects and users, who want to make changes professionally: maintenance personnel, installation and service technicians, commissioning engineers
WSCAD Engineer 
(Duration: 5 days)
For machine, plant and control panel builders: planning and managing projects, including complete documentation, schematics and switch cabinet assemblies
Building Automation
(Duration: 2 days)
For building automation engineers: function  diagrams, data point management, reports, documentation, installation and distribution plans
Individual trainings and workshops
… directly at your premises in the company or in the modern WSCAD training centers
In individual training sessions and workshops, we coordinate and work out the requirements to be met by the WSCAD solution for efficient and economical use in your daily work The topic and scope correspond to the training objectives previously identified. The training focuses on performing and demonstrating concrete tasks and solutions based on real examples.
Optimal and customized
use of the WSCAD Software tailored to individual requirements
Cross-disciplinary design
Output of mechatronic parts lists
Manufacturing integration / Creation of
production-ready documentation
Suitable standards and structures for the
identification of resources (ref. names)
Definition of plant, location and product aspects
as per the IEC 81346, IEC 61355,
ISO1219 or NFPA standards
Solution approaches for optimal standardization,
reuse and automation of
development and design processes
Efficient handling of system changes /
Migration from other E-CAD systems
The training is based on real tasks
tailored to the company
The results can be immediately used
for daily work
Fast and efficient learning curve
Individual learning tempo
No overnight expenses,
No travel and catering expenses
Interested? Arrange an appointment with our experienced training specialists to determine your specific requirements and the content to be delivered.
We will gladly submit a customized quote to you based on what you need.
… Fast, efficient and inexpensive
Online trainings make continuing education easy – from the comfort of your own home, whenever you have time and at a learning pace that you determine. This format is ideal for a quick start, for repetitions or refreshers.
Individual Online Training
We can offer you a specific online training that is individually customized to your requirements.
Please arrange an appointment with our specialists to discuss your requirements and the course content. You will then receive a customized quote based on what you need.
Low training costs
No overnight expenses, no travel and catering expenses
Free choice of place and time – you decide where and when you complete the training
Individually adjustable learning tempo
Electrical designers who want to deepen specific topics and would like to take advantage of the support of an experienced specialist.
Technicians, and designers who want to complete the training comfortably from their PCs or laptops without having to travel.