We are pleased that you would like to use our logo, product trademarks, images, illustrations and videos. Please note that the materials provided are the property of WSCAD GmbH. Usage is permitted until further notice, but only subject to the following conditions and free of charge:
All images, photographs, videos and other materials provided may be utilized for personal use or editorial coverage of WSCAD GmbH, but only with a proper indication of WSCAD GmbH as the source.
The logo and other marks of WSCAD may not be used for the publisher's own advertising purposes or in any perceivably negative or denigrating manner that may be detrimental to business.
The logo and other product brands must not be altered. The logo must be freestanding, and a minimum clearance of two-thirds (2/3) of the cap height (CH) of the logo letters "CAD" must be maintained around the logo.
The logo hyperlink must always point to www.wscad.com.
Exceptions: wscaduniverse.com to www.wscaduniverse.com and WSCADEMY to www.wscademy.com
The specified colors must be observed. The defined primary colors are as follows:
Yellow: CMYK: 0/20/100/0; Pantone 7406 C; RGB: 255/204/0; HEX: #FFCC00
Black: CMYK: 0/0/0/0; RGB: 0/0/0; HEX: #000000
Gray: CMYK: 0/0/0/65; Pantone 423 C; RGB: 123/123/123; HEX: #7B7B7B
Any other use not described here requires the prior written approval of WSCAD GmbH. We would be glad to provide you with current images of individuals and special product images as required, subject to availability. WSCAD GmbH reserves the right to revoke or prohibit the usage permitted under this acceptable use policy as well as to change the present acceptable use policy at any time.
For materials provided free of charge, the liability of WSCAD GmbH is governed by the statutory provisions of the law on gratuitious loans (Leihe) in the German Civil Code (BGB).
Please direct inquiries to your WSCAD representative or send an email to marketing@wscad.com.
WSCAD Electrical Engineering

Company logo of WSCAD GmbH in 4c and black/white; with and without claim; for light and dark backgrounds. Stand-alone or within the WSCAD "bar".
RGB: SVG, PNG / CMYK: EPS
Including guideline for logo use.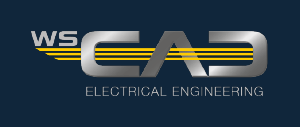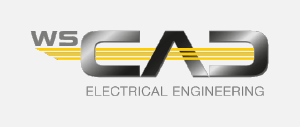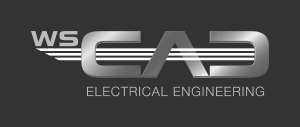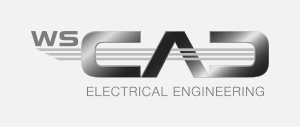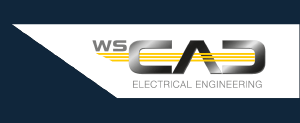 Logo of the WSCAD software ELECTRIX in 4c; with and without claim; for light and dark backgrounds.
RGB: SVG, PNG / CMYK: EPS






Logo of the electrical CAD database wscaduniverse.com by WSCAD in 4c; for light and dark backgrounds.
RGB: SVG, PNG / CMYK: EPS


Logo of the WSCAD software tutorial media library WSCADEMY by WSCAD in 4c; for light and dark backgrounds.
RGB: SVG, PNG / CMYK: EPS


WSCAD EAF – Engineering Automation Forum

Logo of the WSCAD event Engineering Automation Forum in 4c; for light and dark backgrounds.
RGB: SVG, PNG / CMYK: EPS