Available now: WSCAD ELECTRIX Update Service Pack 1
The update contains optimisations and functional enhancements of the electrical CAD software WSCAD ELECTRIX!
If you are an ELECTRIX customer with a subscription licence or a valid maintenance contract, you can install the Service Pack 1 (SP1) when starting your WSCAD ELECTRIX free of charge. It will greatly improve the efficiency of your electrical engineering. If you are still using WSCAD SUITE, we strongly encourage you to upgrade to ELECTRIX.
New features and improvements in Service Pack 1:
A detailed list of all changes can be found in the Release Notes.
Improved performance
Improved performance and stability
Accelerated import of projects and large DWG files
In the Project Explorer editing project texts is much faster, especially in large projects
Faster update of the Quick Editor
Copy and paste of multiple Cabinet elements is now even faster
With the key combination Shift+Del you can now delete elements without further confirmation
As soon as you start ELECTRIX and the update is available for you, it can be installed directly from the software.
New features and improvements in detail
Improved search algorithm (Search & Click)
ELECTRIX Search & Click has been optimised! With better filter options you can now find relevant articles, symbols, macros, settings and commands even faster. The advantages are overwhelming!
See for yourself how Search & Click can speed up your electrical design:
Speed up electrical schematics planning with Search & Click
New Info-Linker symbols
Designing building automation now becomes even more comfortable with the new Info-Linker symbols! For example: data points are now visible in building automation (BA) and in your electrical schematics. Information from the symbol can be displayed even when Info-Linker and the symbol are not placed on the same page.
Simply link the info linker by entering the device tag (device designation). This way you can now create state diagrams graphs in accordance with the german VDI 3814 guideline.
New WSCAD interface to Weidmüller WPC
Wire assembly made easy: Transfer wire information from WSCAD ELECTRIX to Weidmüller WPC and benefit from efficient and automated assembly through the Wire Processing Center (WPC). This is a simple way to save time and money, reduce errors and increase your productivity.
Include up to three logos in your electrical schematics
With ELECTRIX SP1 your electrical schematics can look more professional: by using up to three different logos you can individualise your electrical design. For instance you can now place a manufacturer logo, a customer logo and a beneficiary logo in the same electrical schematics. Strengthen your brand presence and get positive appeal and great recognition value for your company!
Granular setup of user rights
In WSCAD ELECTRIX you can now setup highly individualised access rights that give you fine control over which user is allowed to use which functions. This not only improves the security of your projects and data but it also increases the efficiency of engineering processes. In ELECTRIX SP 1, user rights management got even better!
WSCAD ELECTRIX gives you free access to the world's largest electrical CAD parts library
Simply use 2.1 Mio. components from wscaduniverse.com
The components database wscaduniverse.com is part of WSCAD ELECTRIX. Instead of creating electrical parts manually, you can use 2.1 Mio. components from 400 manufacturers directly in WSCAD ELECTRIX free of charge. With component-oriented design, loading the part symbol takes only one mouse click, while the associated component data is saved in the electrical schematics. In the parts database, the appropriate symbol can be linked to each component. In our components data base wscaduniverse.com data is updated on a monthly basis.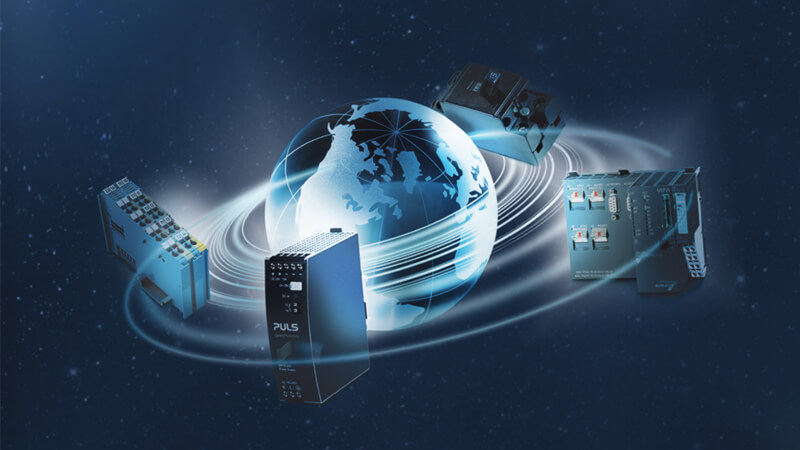 No maintenance contract? But you want to take advantage of Service Pack 1?
Get a subscription licence now and claim your 20% inflation discount, or renew your expired maintenance contract.
You will receive Service Pack 1 and future updates automatically at no extra cost.