Software Subscription
Now with even more benefits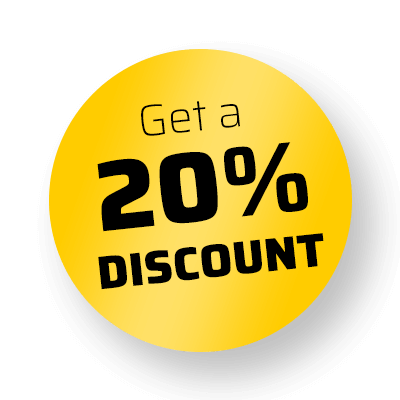 Subscription licenses are loaded with advantages!
But you can still buy perpetual licenses. The choice is yours!
Get a subsciption license of our new electrical CAD software ELECTRIX and the benefit is yours. From a financial point of view subscription licenses are an obvious choice: for the first seven (!) years the cumulated cost of subscription is lower than that of a perpetual license with maintenance. And subscription requires a lower initial invest than a perpetual license. So money that you would spend to buy a perpetual license becomes available for other purposes.
Subscribe now
Buy a license
Subscription maximises profit Perpetual licenses are capital goods and their depreciation period lasts several years. So if you are spending money today to buy a perpetual license, only a part of the sum is reducing your tax this year. Subscription licenses on the other hand are expenses that can be deducted 100% in the current year, therefore minimising your taxable income. We are happy to share a exemplary calculation with you. Subscription licenses include software updates and upgrades. The maintenance of a perpetual license only includes software updates. And if you should ever need an additional temporary license, it is included for 4 weeks in your subscription. Also part of your subscription is a yearly online training because we want to make sure you know the latest tips & tricks in electrical engineering.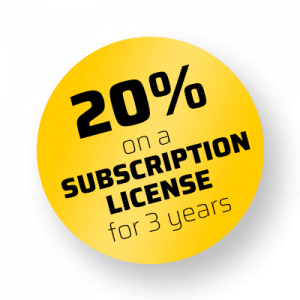 3-Year subscription license: The inflation killer

Secure yourself today against inflation in the coming years with a 3-year subscription license and benefit from a 20% discount.3
3) Total fee due upon conclusion of contract
advantages of WSCAD subscription
With a subscription license, you always work with the latest generation of electrical CAD software. You can rest assured that you will always use the latest technology available to ensure maximum productivity at no additional cost. Our software subscription includes updates and upgrades of your current software product.
We know that projects don't always run as planned. So if you should temporarily need an additional software license, you can easily get it for free, for 4 weeks. A temporary second license is included in your software subscription and you can use it at no extra charge for up to 4 weeks per year.
Get to know the latest tips & tricks in electrical engineering: included in your software subscription is a yearly online training worth 499 € so you can easily stay up to date.
Should you ever decide not to renew the subscription of your WSCAD license, all your documents and projects will remain intact. If you have purchased a license you will still have access to the last version of your perpetual license.
Do you want to get the most out of your development and design? Do you want to shorten the execution time of your projects and free up capacity for new orders? Then taking a look at the seamlessly integrated services of WSCAD Global Business Services is worth a try! Benefit from over 25 years of experience and take advantage of best practices from the industry. With the WSCAD subscription license you save 10% on all services.
Benefit from price stability
The inflation rate was 7.9% in August*, and according to the latest forecasts, inflation will peak in the first quarter of 2023 at around 11%.* With the WSCAD 3-year subscription license, you gain price stability and protect yourself now against inflation in the coming years.
In addition, you benefit from a 20% discount on the annual rent**.
* In Germany
** Total price is due upon conclusion of the contract
The advantages of WSCAD subscription
Technical support hotline
Updates and software improvements
Free upgrades to successor product

wscaduniverse.com - over 2.1 million components from 400 manufacturers, synchronisation and download of entire BOMs

Enhanced functionality, enhanced software interfaces and enhanced interfaces to third parties

Support in remote mode via TeamViewer for complex problems
One Online-Training per year
worth a total of €499
Discount on WSCAD services
Free additional temporary license (4 weeks)
Mon.-Thu. 08:30 - 17:00
Fri. 8:00 - 12:00

Mon.-Thu. 08:30 - 17:00
Fri. 8:00 - 12:00

10% discount on all services WSCAD
Subscribe to WSCAD ELECTRIX now
Any Questions? Get in touch!