WSCAD SUITE 2017 is a milestone in "intuitive user experience" and the next logical step in holistic and interdisciplinary engineering

Sarah Papenberg

ETZKORN Elektroanlagen & Steuerungsbau GmbH - Electrical Systems & Control Engineering
We highly appreciate the continuous development of the software and the advantages it brings to us and to our clients. The intuitive user interface can be customized beautifully. Cabinet engineering is very precise and shows every detail of our panels

Heinz-Josef Müller

Müller Automation Technology
With the new SUITE 2017, WSCAD delivers a very good tool for electrical craftsmen to create installation- and distributor schematics. An absolute highlight is the fact, that huge amounts of parts data and symbols are available and make my work much easier

Manfred Bredemeier

Bredemeier Electro and Safety Technology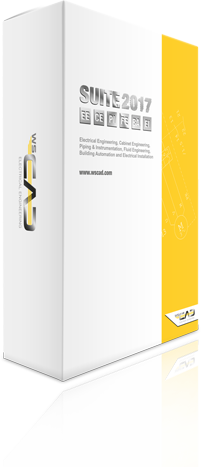 Learn more about the potential and ease of use of our E-CAD solutions. Simply register and download the free demo versions. You will soon receive an e-mail with your personal login credentials. If you do not contact us, we will call you in about four weeks to inquire how you are coping and to check whether we may possibly assist you by explaining or showing you something.
4 x awarded with the golden E
Users have evaluated Electrical CAD software and rated their according vendor within a vendor-independent online survey conducted by AGEMAS GmbH in cooperation with cad.de. WSCAD was voted the winner in four out of six categories and won the Golden E award four-fold:
Best user experience
Best parts and symbol data base
Best hotline & support
Best price/performance ratio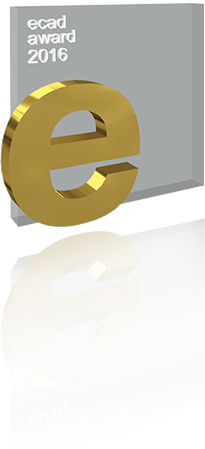 27 years of experience
in development, consulting and the sale of E-CAD solutions for large and medium-sized businesses, consultants and the self-employed.
35.000 users
from the sectors of Mechanical and Plant Engineering, Building Automation and the electrical trade rely on E-CAD solutions from WSCAD.
140 manufacturers
provide the latest part data of their products in the WSCAD and EPLAN* formats at wscaduniverse.com absolutely free
* This brand is owned by third parties that have no association with WSCAD GmbH.
1.200.000 parts
and their relevant data can be found in the most comprehensive E-CAD-data repository in the world. The use and provision of data is free for users and the manufacturers of parts and equipment.