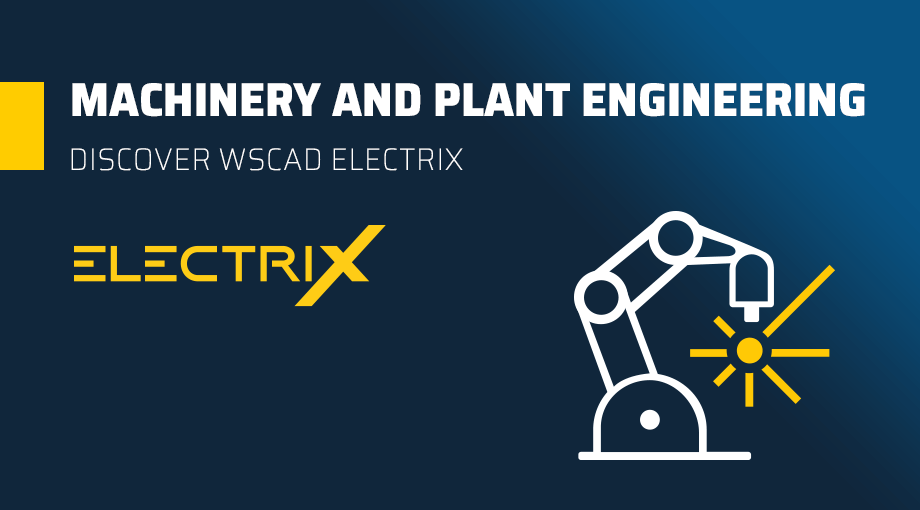 Discover WSCAD ELECTRIX: Machinery and plant engineering
Engineering electrical systems for machinery and plants is super-easy with WSCAD ELECTRIX, regardless if you are designing tooling machines, manufacturing plants, agricultural machines, rail vehicles, environmental technology or power plants.
The complete electrical design is integrated across several engineering disciplines: piping & instrumentation, electrical schematics, fluid power, cabinet design, electrical installation and building automation. Having consistent data across these engineering domains simply prevents errors. To finish your projects faster, simply access over 2.1 mil. parts from 400 manufacturers in wscaduniverse.com. Structuring your projects according to norms (i.e. IEC 81346) keeps you safeguarded in case of liability. WSCAD ELECTRIX is able to do that and much more – find out in our webinar.
Dates:
Tuesday, June 21st, 2022 07:00 pm – 08:00 pm (CET)
Wednesday, June 22nd, 2022 10:00 am – 11:00 am (CET)
Register now free of charge: