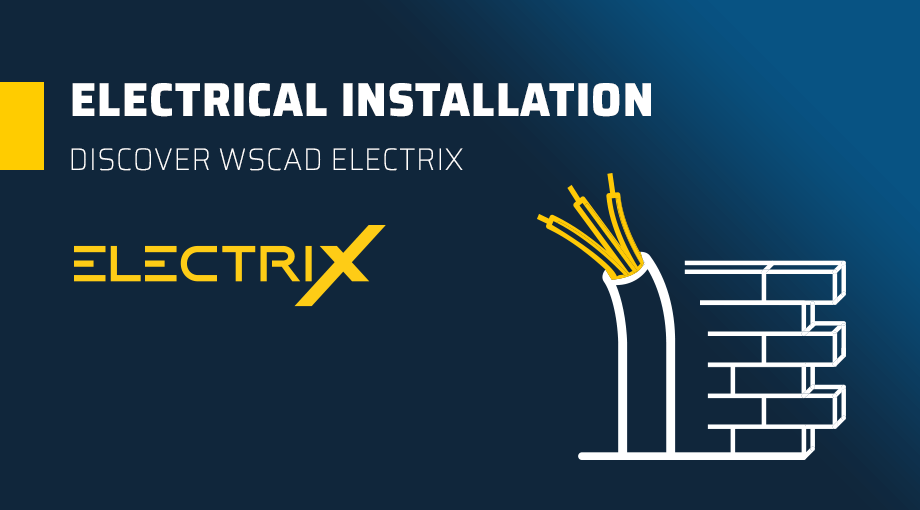 Discover WSCAD ELECTRIX: Electrical Installation
Designers and engineers involved in building system technology can rely on WSCAD Electrical Installation to design high and low voltage installations, as well as antenna and fire alarm systems. WSCAD Electrical Installation is easy to handle and is fully integrated with other disciplines such as electrical engineering or cabinet engineering. You can design power distribution in buildings and all other electrical equipment. Existing floor plans in PDF or DWG format are imported to scale. Also mechanical drawings can be imported to plan the electrical devices of a machine to calculate the length of sensor and motor supply cables.
Get to know all advantages of WSCAD ELECTRIX and find out how you can plan building installations comprehensively and quickly. The extensive functionality of the circuit generator supports you in the automated creation of circuit diagrams. Our module for installation planning is intuitive and user-friendly. By using practical examples, this electrical installation webinar clearly shows the creation of installation plans and the optimal use of the interdisciplinary work method.
Dates:
Thursday, June 23rd, 2022 07:00 pm – 08:00 pm (CET)
Friday, June 24th, 2022 10:00 am – 11:00 am (CET)
Register now free of charge: