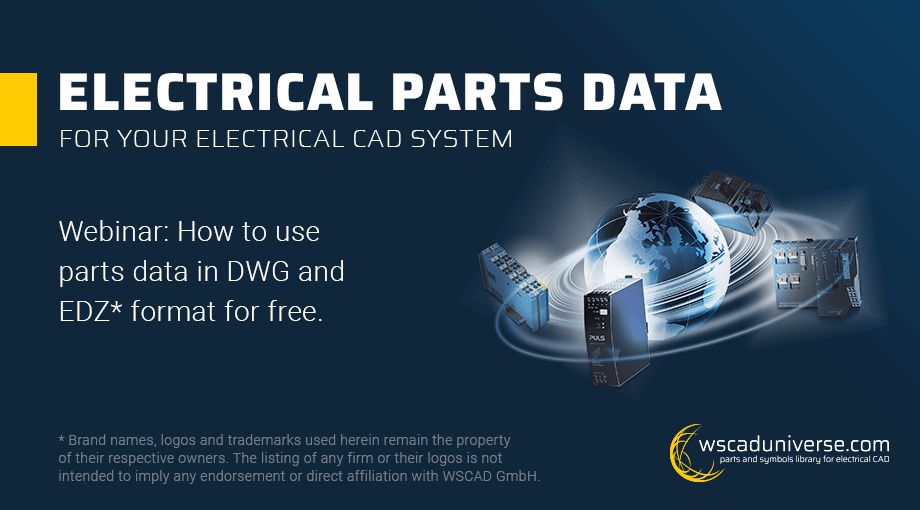 wscaduniverse.com – Efficient engineering for your electrical CAD tool
The world's largest database
wscaduniverse.com
with over 1.4 million parts expands the offer – all data sets in wscaduniverse.com are now also available in DWG for AutoCAD* and EDZ* users.
* Brand names, logos and trademarks used herein remain the property of their respective owners. The listing of any firm or their logos is not intended to imply any endorsement or direct affiliation with WSCAD GmbH.

Your advantages at a glance:
Download of over 1.4 million parts – now also available in DWG
It is no longer necessary to draw the items, this applies to circuit diagram and control cabinet structure
Free registration and download
Symbol creation of further parts on request
In our thirty-minute webinar you can learn, among other things, how to also use DWG formats now and how you can work efficiently with wscaduniverse.com!
Sign up now for free!