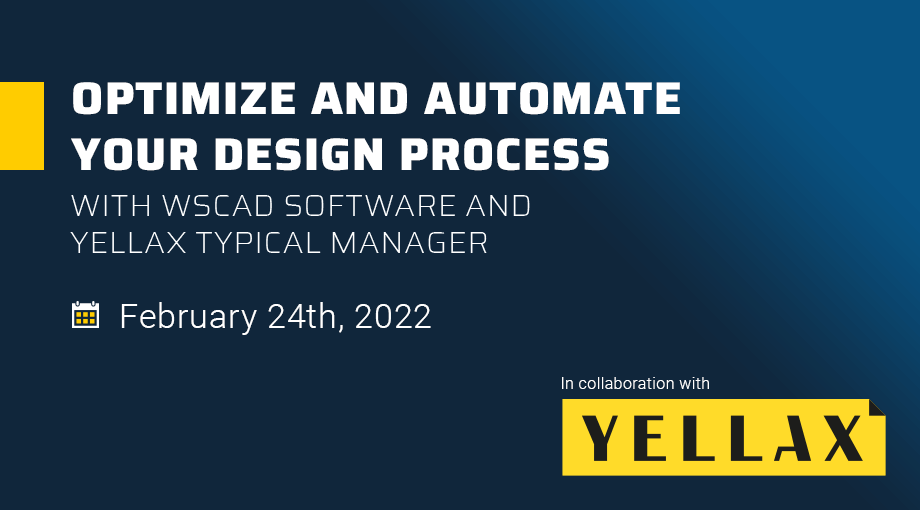 Optimize and automate your design process with WSCAD software and Yellax Typical Manager
The creation of electrical schematics can be further automated by using Typical Manager in combination with WSCAD. Typical Manager is used to import large or small lists, to configure machines and/or to manage project data. Hardware configurations can also be created in Typical Manager to organize the existing project I/O automatically or manually.
By generating instead of drawing, copying errors are avoided and uniformity is created, throughout the design process.
Once the project has been compiled in Typical Manager, a WSCAD Project Wizard XML file can be created. This file can then be imported into WSCAD, after the adjustments are automatically made and the data filled in. Pressing the "Generate" button results in the desired uniform electrical circuit diagrams. With the latest, smart Typical Manager functionalities, a very high level of detail can be achieved.
WSCAD
Creating macros including the required variables
Working and configuring in the Project Wizard
Exporting data from the Project Wizard via XML
Reimport data into WSCAD Project Wizard
Generate the circuit diagrams and documentation
Yellax
Presentation of the Typical Manager concept
Demo of Typical Manager
Importing Tags
Value sets
I/O Management
Exporting WSCAD file
Report Factory Acceptance Test document
Register now free of charge: