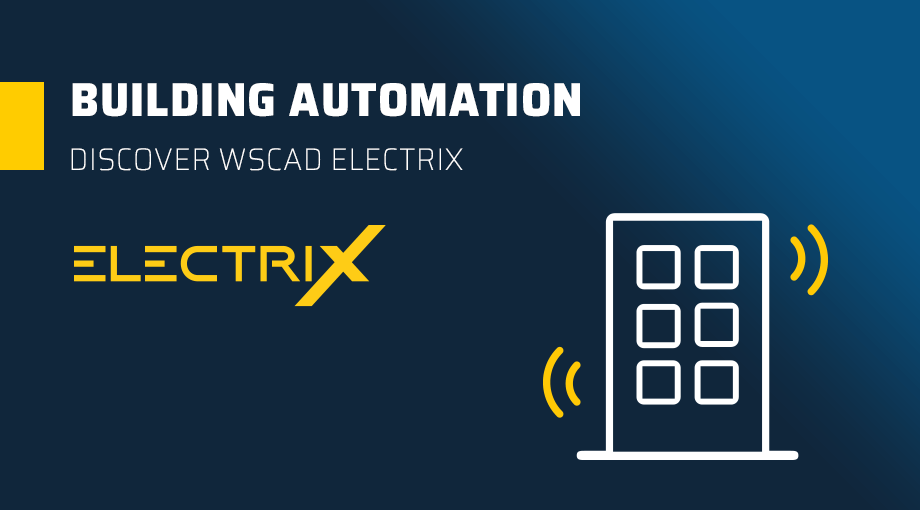 Discover WSCAD ELECTRIX: Building Automation
Designing building automation and control systems (BACS) is a complex task, that can be easily managed with WSCAD ELECTRIX. Plant layouts and control schemes are created using WSCAD Building Automation software. Schematics and function lists can be structured according to the guidelines ISO 16484 for the entire building automation. The symbols placed in the schematics are stored including the complete product data from the manufacturer. Over 2.1 million parts and symbols can be found at wscaduniverse.com. Generating materials and parts lists (BOM) is a super easy. It is also the basis for the procurement of materials and price determination.
In this webinar, we will show you the advantages of the interdisciplinary way of working with WSCAD ELECTRIX in building automation: integrate existing DWG / DXF plans, create system diagrams, set up user addressing systems and automatically generate function lists for system and room automation. You will also learn how the assignment of the data points to the channels of direct digital control (DDC) and the structure of the main automation points can be planned.
Dates:
Wednesday, June 22nd, 2022 07:00 pm – 08:00 pm (CET)
Thursday, June 23rd, 2022 10:00 am – 11:00 am (CET)
Register now free of charge: